What you missed at Future: Retail 2018 [Part 1: The Morning]
In a nutshell: Ping pong, punchy talks, and more bacon rolls than you could shake a stick at. In the midst of an arid summer, Future: Retail provided a welcome oasis from the usual dry conference fare.
E-commerce professionals from brands like ASOS, Dune, M&S, Moss Bros, Office, Sainsbury's, Primark and Waitrose all came to feast on the insights that our speakers drip-fed to our 70-strong audience throughout the morning.
9:15 Breakfast begins 
A hearty breakfast of smoothies, sausages, bacon, eggs, and, of course, coffee was swiftly followed by introductions from our resident Craig Charles lookalike Matthew Robinson.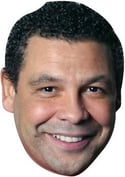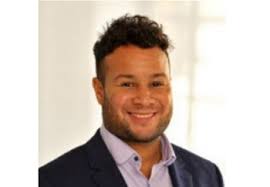 Waiting in the wings: Five seasoned industry names bursting with retail experience, prickling to share their tastiest insights.
Matt Henton, Head of E-commerce at Moss Bros was first up with a bold slogan: Stop A/B Testing, You're Wasting Your Time.
With just 20 minutes to fill, Matt didn't hold back. Tackling common testing errors and misconceptions head-on, this presentation was full of highly practical advice from Matt's on-the-ground experience at Moss Bros including:
Fix the broken stuff
Check 404 logs
Look at what users are really doing (click recurrence, filter usage, session replay)
And, most importantly, never use an A/B test to settle an argument
"I THINK A DEDICATED ANALYTICS FUNCTION WILL BECOME OUTDATED. TODAY, ANALYTICS ARE THE RESPONSIBILITY OF EVERYONE IN THE ONLINE TEAM" 
A swift scene change cued Eddie Woffiden, Senior E-commerce Manager at Arsenal FC, presenting Winning With Two at the Back: Optimisation Strategies For Small Teams. Eddie's highly entertaining talk covered the highs, lows, successes and challenges of working in a two-man unit (there are many, as it turn out) and pragmatic advice for others in the same position.
Eddie then made way for ContentSquare's very own Duncan Keene who, in addition to sharing some Zoolander-esque snaps from his days as a male model, also shared some Keene insight into how UX analytics are empowering digital teams to work faster, smarter and more effectively.
"STOP LOOKING OVER YOUR SHOULDER AND START LOOKING AT HOW YOUR CUSTOMERS BEHAVE" 
Want to hear optimisations lessons from Moss Bros and Arsenal FC? Check out their presentations here.
PART 2 COMING SOON…
Real truths from Moss Bros: Fix the broken shit, check 404 logs, look at what users are really doing and, most importantly,

never use an A/B test to settle an argument

Want to see optimisations lessons from Moss Bros and Arsenal FC? Check out their presentations

here

.
What you missed at Future: Retail 2018 [Part 2: Also the Morning]
With the first part of the morning over, the enraptured mass broke for coffee and snacks. The underground hall was a hive of conversation, as attendees buzzed between tasty smoothies and the pollen-laden flowers we had scattered to facilitate this analogy in the roundup.
10:20
Things get serious 
Soon, light-hearted self-deprecation morphed into outright cockiness for some of our attendees. Fast forward a few minutes later and the phrase 'I used to play county' rang through the hall as onlookers shielded their eyes from several fierce battles raging at the tables.
Only the tinkle of the next talk starting and a tray of breakfast smoothies could quench the blaze of competition. Onward….
Eva Pascoe, Former MD of Online at Topshop kicked off the latter half of the morning's talks with a presentation entitled: The Game Of 2 Halves? Web Shops Tips For 2018.
With Eva as our spirit guide, we once again rode the mystic ecommerce dragon into the dawn, as she pulled back the silk curtain on the industry today. Focusing on the tips and tricks to win in a cutting-edge technology environment, it soon became clear that a smart tech stack is one of the keys to success. But, she emphasised, tools are nothing without the right people, and the right attitude towards data.
"Don't trust anyone. Get your own data to make your own decisions."
Dave Elston, Former Digital Director at Clarks hammered this point home in the final presentation of the day: Ecommerce – Stop Making It Complicated, It's Just Retail.
As Dave pointed out, the same retail principles that applied 50 years ago still apply today, just in a different environment. Building relationships with customers is just as important today than it is has ever been and while technology should augment and empower teams, it shouldn't replace them.
11:20 – Q&A
As the talks concluded, a small army of good-looking people in Future: Retail T-shirt executed a slick, pre-rehearsed stage change, which involved putting out some chairs so the Q&A could start.
Below are 3 of the juiciest cuts from the conversation.
Q: What's the most common mistake ecommerce teams make?
Matt Henton: "Not fixing the broken things first. Do that before trying to optimise everything else"
Q: How do you prioritise what you ask of your analysts?
Dave Elston: "There are 2 things I ask my analysts to do.
1: Cut out the crap. Look at what is actually actionable. And 2, ask: Who is this analysis for? If it's going 'up', they don't need the same level of detail that I do."
Q: Do you have any advice for anyone looking build a mobile experience?
Duncan Keene: "The biggest mistake I see when moving platform or changing design is not doing their due diligence about user behaviour. The analysis you do before about what to change is crucial, otherwise you might end up regressing rather than making progress."
WATCH THE TALKS
SIGN UP FOR FUTURE: NOW
Let's cut the crap, you want to watch optimisations lessons from Moss Bros and Arsenal FC & a batch more. Check out their presentations here.